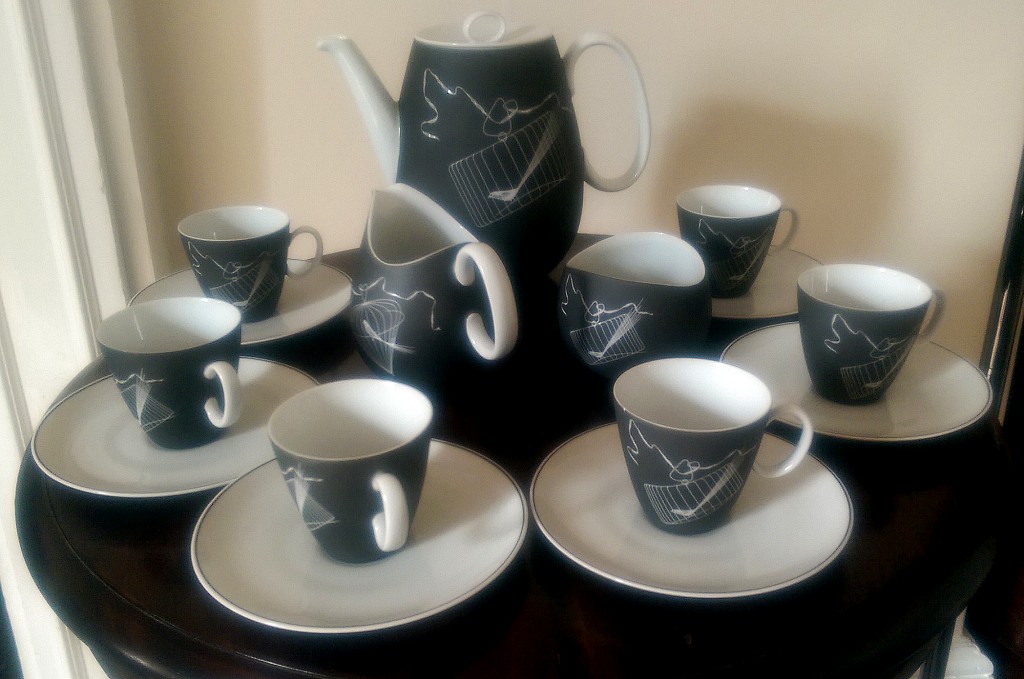 Our first physical market will be held in the historic pannier market in South Molton on Sunday 30th November. Access to the market provides traders with facilities to drive in, unload/reload and drive out. South Molton is a market town off the A361 link road from the M5 to Bideford. We will be advertising this market as a Christmas Special and seeking to encourage buyers to South Molton from across the South West and further afield.
If you are a Trader and would like to reserve a stand please visit our 'Traders' Page' and read more. Visit the online antiques store http://www.pannierantiques.com/
Johann Havilland, Bavaria and Rosenthal 'Papageno' coffee service. Comprising 6 coffee cups and saucers, sugar bowl, milk jug and coffee jug. This design dates from the mid fifties and is much sought after. An example sits in the V&A museum.
Price £165
Pannier Antique Markets in the Pannier Market at South Molton are planned for the third Sunday in the month from February 2014. For a full list of markets and dates please click here.
Contact System Culture Limited for a FREE quote – We are based in the UK