Sunburst Stratocaster Guitar Body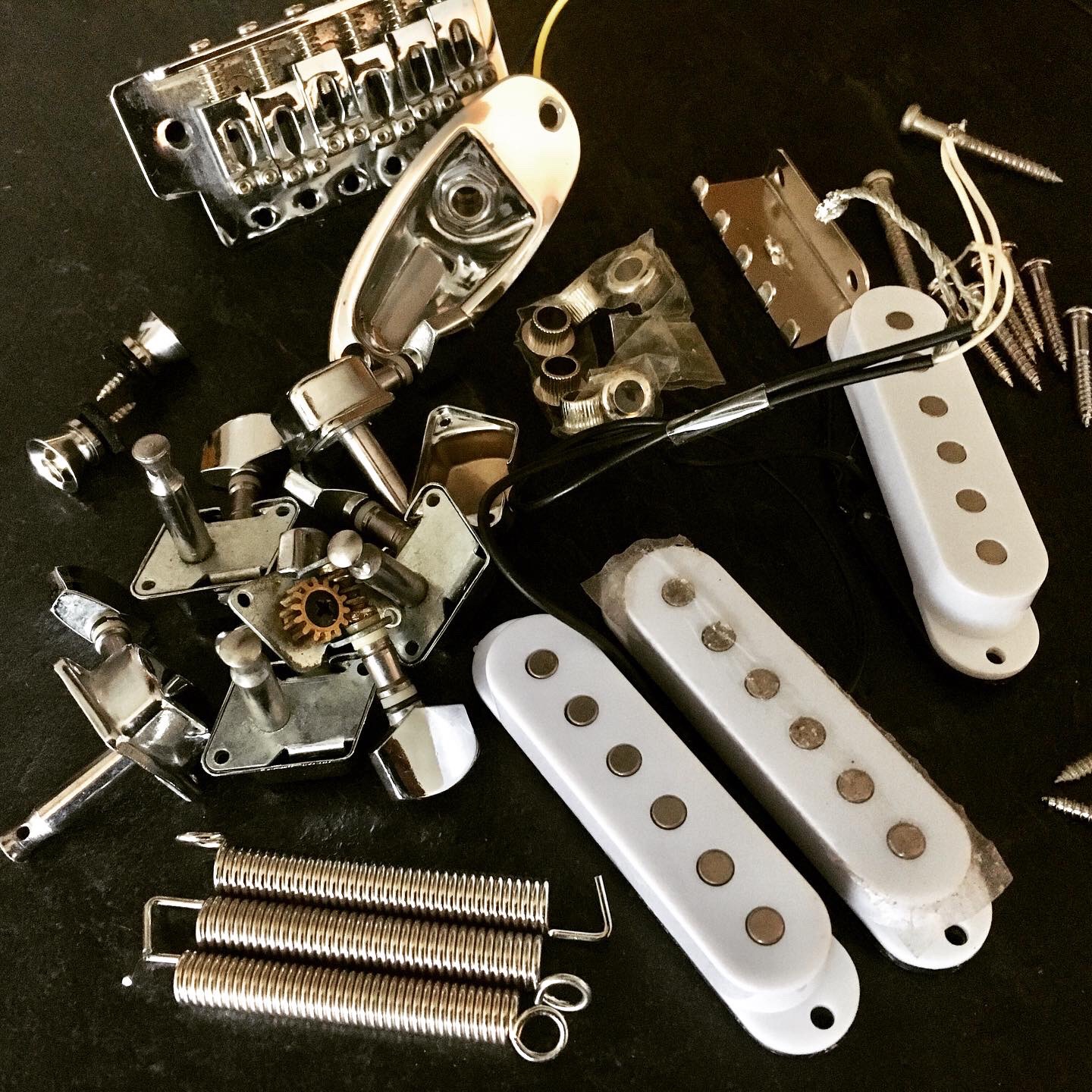 GUITAR SALVAGE
If you are looking for that missing part for your vintage guitar or building a Partscaster, then contact Guitar Salvage. Parts might be old (new) stock or preowned or made from a combination of new and recycled parts, either way they will be good value.

They are always looking for used spare parts and damaged electric guitars. Contact them and let them know what you have for sale.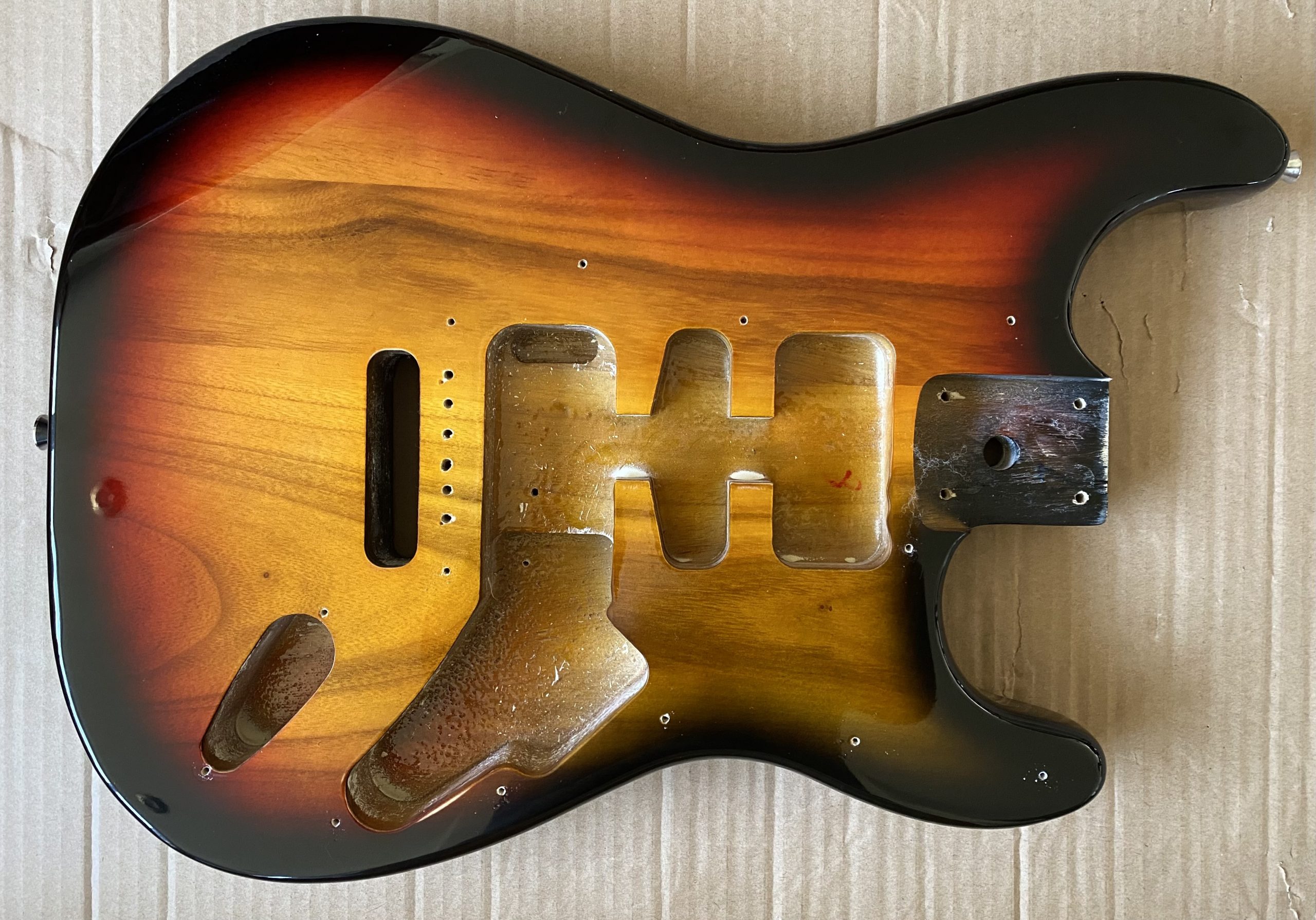 Sunburst Body
Body weight with strap buttons 1.2kg
Neck pocket 56mm wide (± 0.5 mm Deviation)
Thickness 43mm (± 0.5 mm Deviation)
Includes strap buttons
3 colour gloss sunburst finish
£45.00 Free UK postage and packing (International Shipping available)
The 3-Tone Sunburst solid wood body is thicker than a standard Squire body. The overall condition of this Stratocaster type body is excellent.