Business conundrum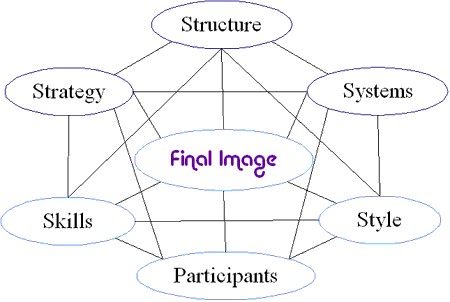 There are lots of things that are important when creating a business website……but where to start? Each bit needs another bit….but which bit first?
It is a real conundrum - The first thing to decide is: Have you got a business in the first place?
Always remember to have the final image in your mind, project who you are first of all.
It is important for your business to survive and and get your website accepted by the search engines. With time, maturity will make you more successful. Being around on the web for a few years is better than being the new kid on the block – just hang in there and create a successful history around your business.
Most websites suffer from unoriginality; they belong to the herd of mediocrity and banality. Write a controversial blog or web page -
but be warned
- a few minutes later, a thousand bloggers will be parodying it with their unique take on the concept. Get the solo part in the choir - at least for a short while. Click - copy – paste. Click - copy – paste. Click - copy – paste. Click - copy – paste etc.
This tele neck has been taken from a vintage guitar and has been lightly oiled and polished. The frets show minimal wear.
Made from maple this tele neck is fettled in the UK by Rat Bait Guitars.
£47.50 – UK Post Free Contact for International Shipping
Full size
Material: Maple
Fretboard: Rosewood
Fret: 21 frets
Heel Width: 55mm (± 0.5 mm Deviation)
Heel Depth: 25mm with fingerboard (± 0.5 mm Deviation)

Truss rod

Rat Bait Neck Plate (rrp. £7.75)
Neck bolts
Truss rod wrench / key
Neck Plate Gasket
String Tree
8mm machine heads
We carry a small amount of stock which changes constantly – contact us if you are looking for a part.
All items are posted using Royal Mail.
We accept reasonable return requests.
We try to be cheaper than eBay – Our Items are UK Post Free. Please Contact Us for International Shipping
Now free EU shipping on our engraved neck plates.
We also have limited stock available in our Facebook Shop