WordPress Management - North Devon
At North Devon Web, design is our aim, to help individuals and companies to take control of their websites. We are more than happy to help with long or short term website management, to repair, rebuild or re-design any website in the UK or abroad. No project is too small for us, if you hire us for a hour or 12 months we will ensure you get our full attention and service.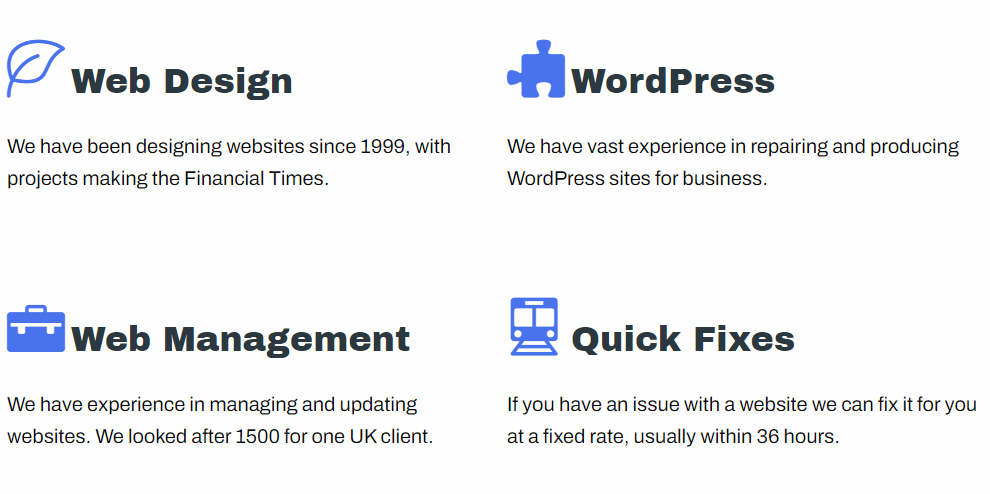 Contact Us about building you a Responsive Web Design Site ASAP.
We are a company with more than 20 years of experience, we help other companies to grow and develop their projects.
North Devon Web Design services can cost as little as £100.00.
We are a professional Web Services company based in Great Britain. Creating low cost, mobile friendly websites, optimised to suit your business needs. All our web updating services, optimisation and services are carried out in the UK.